Border Terrier Doodle Mattress Bed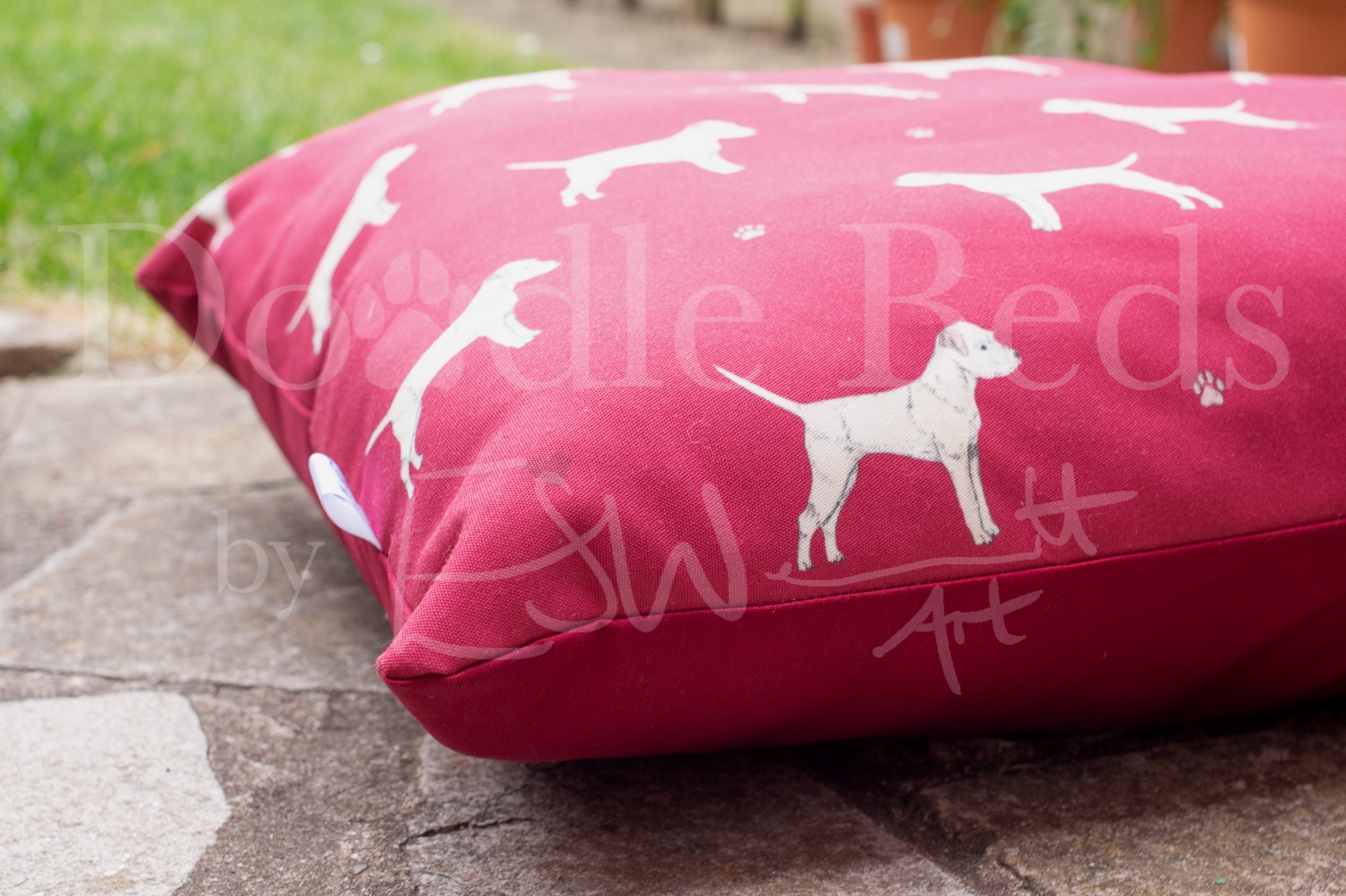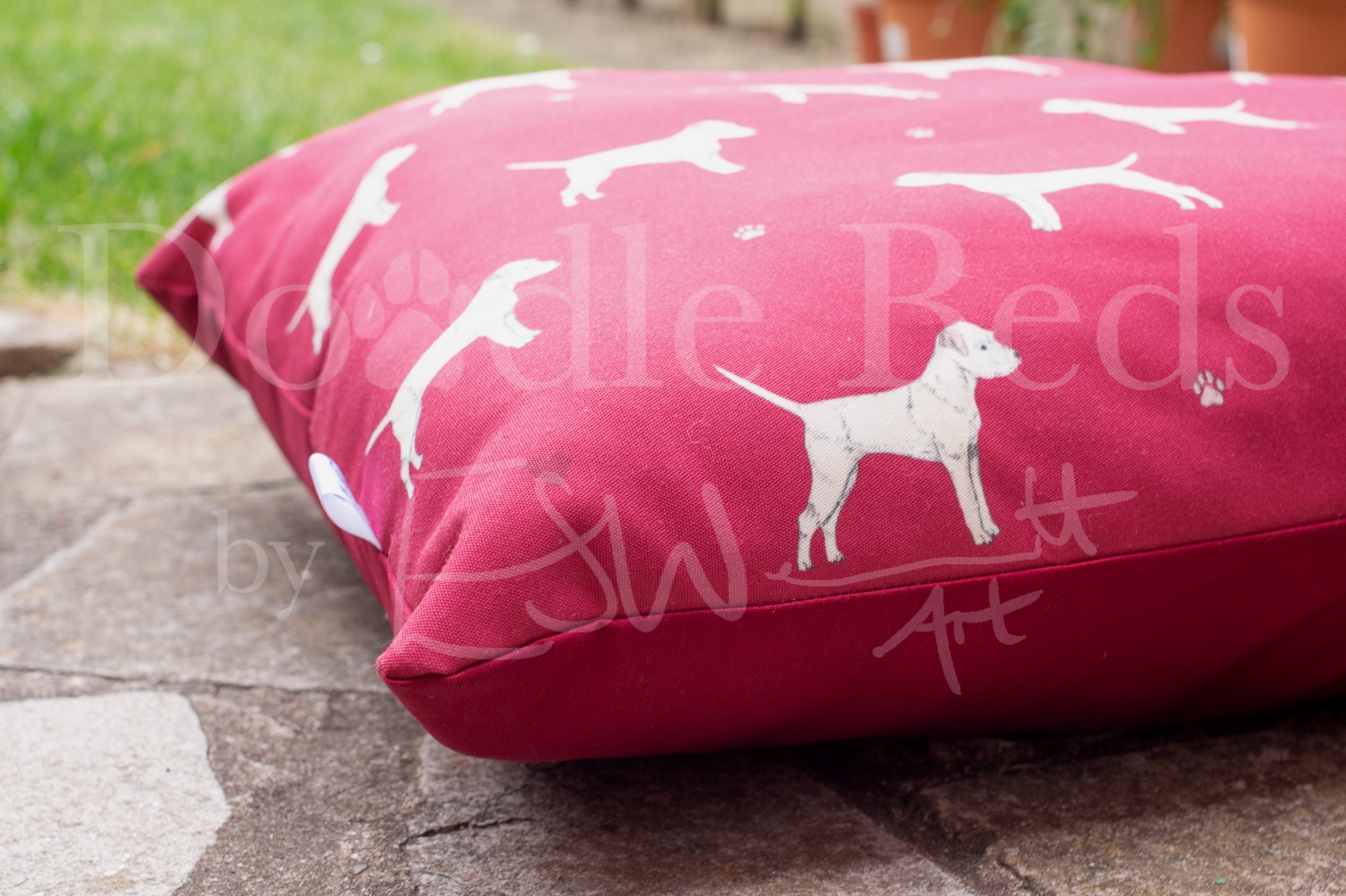 Border Terrier Doodle Mattress Bed
A super-comfy deep-filled mattress dog bed - perfect for dogs who like to stretch out in style!
This Border Terrier Print Doodle Mattress features our Border Terrier fabric, a soft but sturdy canvas in a rich wine colour, whilst the matching cotton base is the perfect compliment.
Whilst looking great in your home, the removable cover is machine washable, ensuring there are no lingering smells!
Personalised Embroidery - please specify on next page:
Every ESWerrett Art Doodle Bed is lovingly handmade to order and designed in Chepstow, Wales, using quality materials and designed to last. The designs featured on our fabrics are all from the original pen and watercolour artwork by Eleanor Werrett, ESWerrett Art.
At the core of our Doodle Beds is a deep-filled mattress with insulating hollow fibre, constructed with internal walls to stop the filling from moving around. So you can be sure your dog will not have to put up with any unwelcome lumps or bumps whilst they snooze.
The removable cover is machine washable and makes this bed the easiest to clean. Remember a lower temperature and more gentle wash cycle when washing will help preserve the fabric over time. Please read our product care instructions for further details on how to care for your ESWerrett Art Doodle dog bed.
This bed is designed for Border Terrier/Terrier size dogs, the bed measures 68cm x 50cm. Please get in touch if you are interested in bespoke sizes.
All dog beds can be personalised with an embroidered name. Matching items are also available for your dog and home.